The other day I was flipping through a copy of People Magazine (don't ask why) when I came across this ad for JC Penney. The first thing that caught my eye was the beautiful red early '70s (TE27/KE25?) Corolla in the background. I always look out for interesting cars in ads and commercials but this one was unexpected. Usually the cars in ads and commercials are old American or European cars. This is one of the first examples I have seen of a vintage Japanese car appearing "fashionable" in a mainstream non-car enthusiast sense.
A couple days later I found another example from across the Pacific. During a Japanese music countdown TV show, they showed a clip from a video by a J-Rock band named FoZZtone. One of the characters in the music video or "PV" ,as they are known in Japan drives a red KGC10 Skyline sedan. The car looks to be lowered and has Watanabe wheels. Here are a couple frames I grabbed from the video.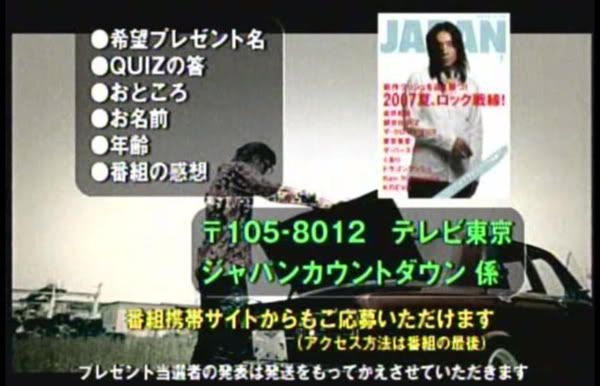 The name of the song is taira na sekai. I tried to find the video on YouTube, but it was not there. There is a link to a streaming version here (Japanese Only). It's a good song and a good PV.
Vintage Japanese cars are rising in popularity and "coolness" both in the west and in Japan. It's interesting to see them get more mainstream exposure.